About Helping Hands
Families struggling with the illness of a child are equal in the uncertainty of the situation. It is a stressful and all consuming time where even the most basic needs of the parents often go overlooked. To ease their stress and provide some comfort, Helping Hands collects toiletries and personal essentials to distribute to parents so they can focus their energy and attention where it is needed most, to their child's recovery.
---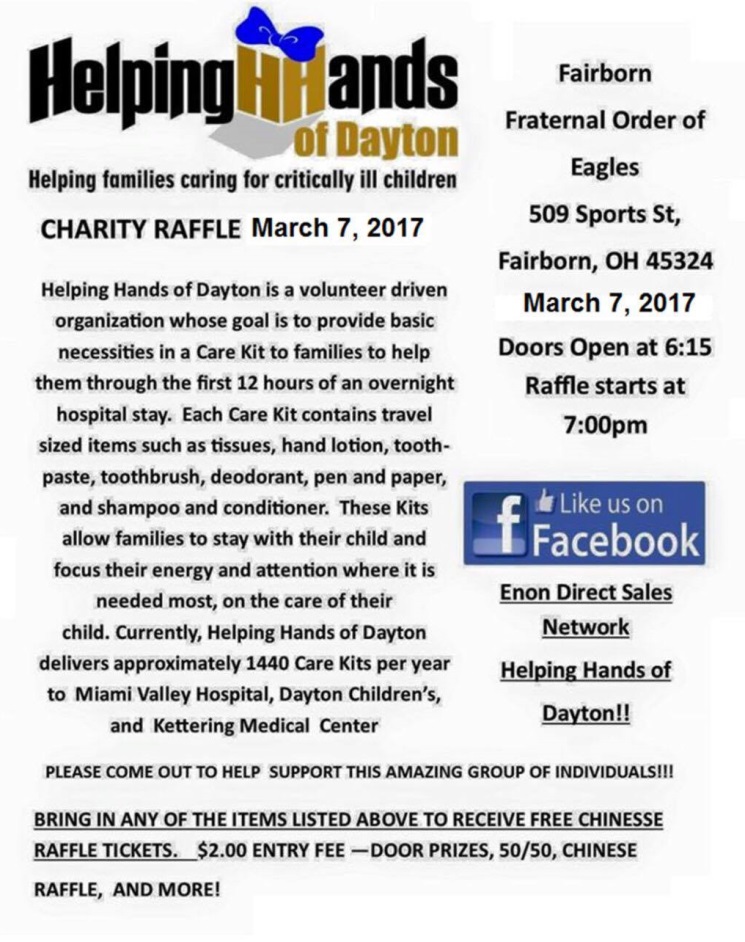 ---
Helping Hands of Dayton Announces Corporate Sponsorship by CompuNet Clinical Laboratories

[Dayton, Ohio] – Helping Hands of Dayton, a local non-profit whose mission is to provide Care Kits to families with children in intensive care, is pleased to announce a new partnership with CompuNet Clinical Laboratories. CompuNet will be a corporate sponsor for Helping Hands, providing annual funding and volunteer services. This partnership will allow Helping Hands of Dayton to reconfirm its service commitment to Dayton area families in their time of need.
Helping Hands of Dayton was established with the goal of annually supporting at least 1,400 Pediatric and Neonatal ICU families in the Miami Valley. Helping Hands provides these families with a Care Kit of personal care items to help them through the first 12 hours of an overnight hospital stay. The Care Kit, consisting of toiletry essentials, a hospital gift card, and a handmade get well card, is distributed to any family who has a child admitted to an intensive care unit at a local Miami Valley hospital.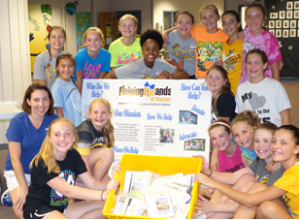 Helping Hands operates with the support of volunteers and donations from individuals and corporations throughout our community. Through these donations, Helping Hands supports pediatric and neonatal intensive care families at the Dayton Children's Medical Center, Miami Valley Hospital and the Kettering Medical Center. They continually strive to meet the needs of all pediatric and neonatal ICU families in the Miami Valley.
CompuNet's generous agreement to become a corporate sponsor will allow Helping Hands to grow its outreach in support of our local community.
Founded in 1986, CompuNet Clinical Laboratories is a full-service clinical laboratory serving physicians, hospitals, employers, healthcare industry organizations, and patients throughout Southwest Ohio. Their vision is to deliver quality diagnostic services and lab testing for better patient outcomes and healthcare empowering patients and their clinicians. With state-of-the-art laboratories and Patient Service Centers conveniently located across the region, CompuNet has earned the reputation of being a trusted partner and expert resource by providing unparalleled service to the healthcare community.
CompuNet's unique combination of comprehensive testing capabilities and local, personalized service is a perfect match with Helping Hands' mission of helping local families during a health emergency.
We look forward to growing our partnership into a successful future.